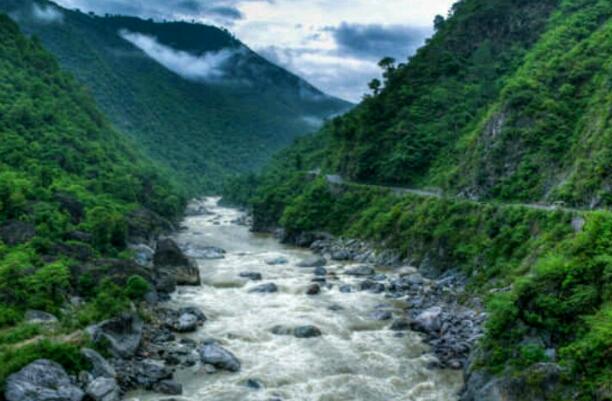 THE JOURNEY OF RIVER....
Read Count : 25
Category : Poems
Sub Category : N/A
High on the mountain peak,
From the big white glaciers.
A strip of water is seeping out,
Gathering in a small sloppy pit.

Gravity is calling the waters, to come down,
The waters are too becoming enthusiastic.
Their border of curiosity is now breaking,
They also want to meet with the various color of nature.

Now, they are heading to the gravity,
Starting their new but an unknown journey.
Several obstacles are stopping their path,
But yet, they are continuing their unique journey.....

After dodging all the hurdles,
Finally, they are on the highlands.
Here, they are joining the company of their clones,
And now heading to their new strange path...

Slowly-Slowly, they are getting bigger and bigger,
And now, they are speeding on the flat land.
Carrying the small pebbles and stones with them ,
And breaking big rocks to run on the way.

They are now splitting themselves,
To travel and to give a new life to all creatures.
Now, they all are traveling to the sea,
Again, to meet each other in the lap of nature.