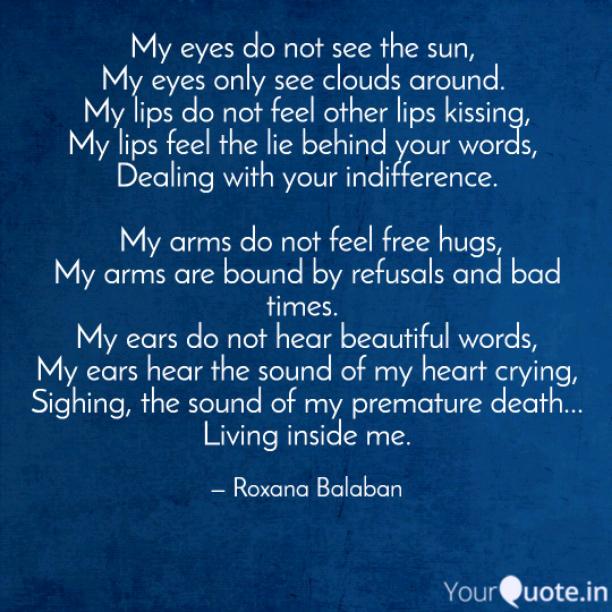 Category : Poems
Sub Category : N/A
My eyes do not see the sun, 

My eyes only see clouds around. 

 My lips do not feel other lips kissing, 

My lips feel the lie behind your words, 

Dealing with your indifference.




  My arms do not feel free hugs, 

My arms are bound by refusals and bad times. 

 My ears do not hear beautiful words, 

My ears hear the sound of my heart crying, Sighing, the sound of my premature death...

Living inside me.