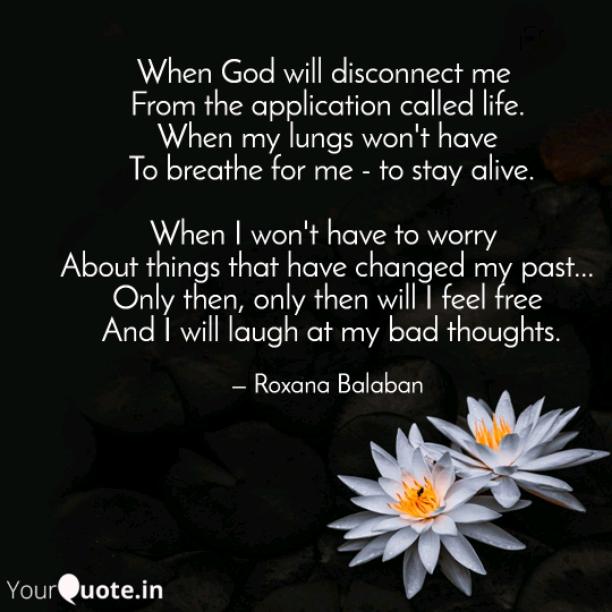 The Application Called Life
Read Count : 119
Category : Poems
Sub Category : N/A
When God will disconnect me 

From the application called life.

When my lungs won't have

 To breathe for me - to stay alive.




When I won't have to worry 

About things that have changed my past...

Only then, only then will I feel free

 And I will laugh at my bad thoughts.




  When tomorrow will not come again, 

When those who say they love me 

Will not even remember

 A single word about me.




 When the girl I love will find another lover 

And will be more in love, 

I will be quiet, knowing 

That so far I have had hard days

 Living far away - away from her arms.




I wasn't the best,

 I could be worse.

  I don't know where I'm going, 

But I'm taking the risk.