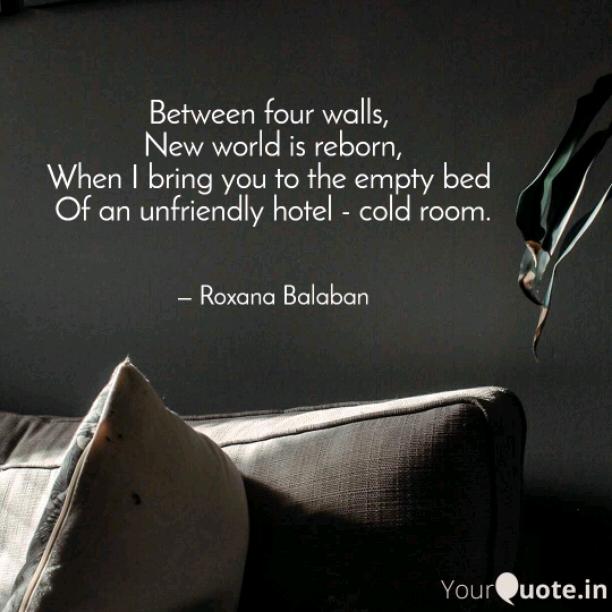 Between Four Walls
Read Count : 80
Category : Poems
Sub Category : N/A
Between four walls, 

New world is reborn,

When I bring you to the empty bed 

Of an unfriendly hotel - cold room.




Between four walls no one knows our story, 

And I try to discover your soul, 

To bring you closer to my heart -

Through my chest - 

Through my cells- 

Through the fire and wind.




Between four walls I find your whispers, 

You tell me that you love me

 And I feel that words

 And promises are useless.  




Between four walls, 

I find your body empty.

You keep your soul covered, 

And my mind gets tired of trying

 To undress fears, secrets, lost loves and tears. 




 We leave the hotel and return

 To the same world before it.

 You go to the train station,

 I go to my house

 Wondering if I'm in love,

If I'm wrong,

If I need your love and relationship.