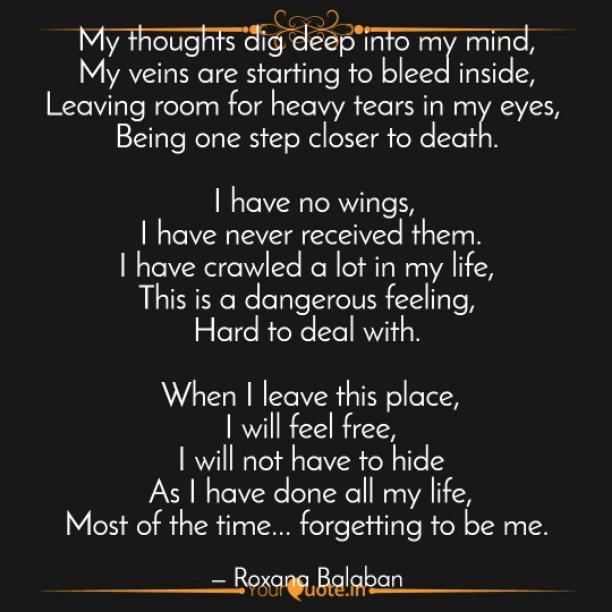 Category : Poems
Sub Category : N/A
My thoughts dig deep into my mind,

My veins are starting to bleed inside,

Leaving room for heavy tears in my eyes, 

Being one step closer to death.




  I have no wings,

 I have never received them.

 I have crawled a lot in my life, 

This is a dangerous feeling,

 Hard to deal with. 




 When I leave this place,

 I will feel free,

 I will not have to hide

 As I have done all my life,

Most of the time... forgetting to be me.