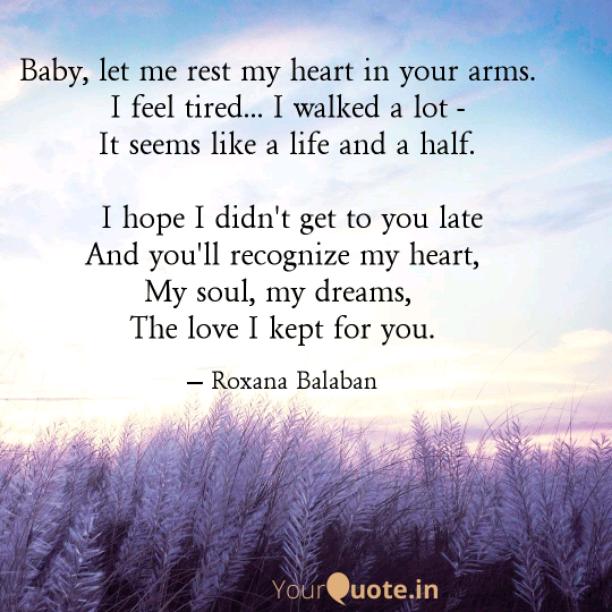 My Heart In Your Arms
Read Count : 92
Category : Poems
Sub Category : N/A
Baby, let me rest my heart in your arms. 

 I feel tired... I walked a lot -

 It seems like a life and a half.




  I hope I didn't get to you late

 And you'll recognize my heart, 

My soul, my dreams, 

The love I kept for you.




  Let me break my worries

 And I will feel safe for the first time.

Caress me with your warm lips, 

Tell me you waited for me too.  




Baby, let me hear you,

 Let me know that I do not dream,

 That it is not only in my head

 The voice that breathes my thoughts

And makes my life live.