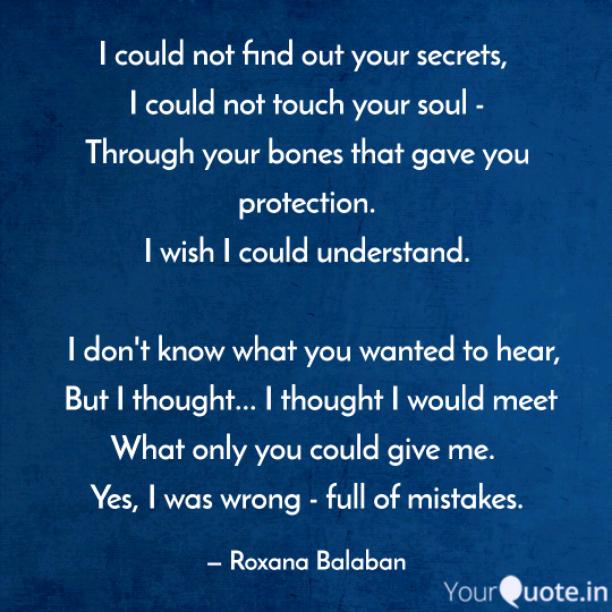 Your Secrets
Read Count : 92
Category : Poems
Sub Category : N/A
I could not find out your secrets, 

I could not touch your soul -

Through your bones that gave you protection.

I wish I could understand.




  I don't know what you wanted to hear,

 But I thought... I thought I would meet

 What only you could give me.  

Yes, I was wrong - full of mistakes.




Now I pay the price for my pride.

 I was blind and sick then.

I feel guilty now.




 I couldn't hang on to your life,

 I didn't even know how to get to your thoughts. 

 You ran and hid from me, 

I don't have the strength to do it with anyone.




  I couldn't keep your kiss, 

I couldn't keep your hug, 

But I still feel butterflies

 When I talk about you.




  I miss you, 

But there is no turning back.  

Of all our conversations, 

Only a few words remained

And those still resounded:

" We can not be together... it's too late now."