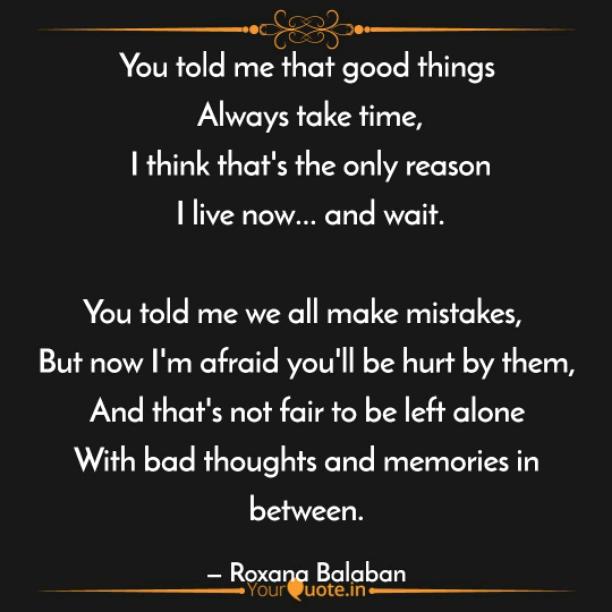 Bad Memories
Read Count : 60
Category : Poems
Sub Category : N/A
You told me that good things

 Always take time,

 I think that's the only reason

 I live now... and wait.




You told me we all make mistakes, 

But now I'm afraid you'll be hurt by them,

 And that's not fair to be left alone 

With bad thoughts and memories in between.




I have some deep conversations left, 

The smell of your skin has been imprinted

 On the blouse I'm wearing now... 

Since the last time you hugged me. 




 I'm different, 

Even if you say we see life the same way.

 I think too much when I have to take a firm step. 




 I don't want to hurt you, 

I don't want you to hurt me.

 Pay attention to your words, 

Correct your bad attitude.  




I didn't try to change anything 

About you until now,

But you wanted to hurry me.  

Maybe we need time, 

Maybe time can't help us. Sorry!