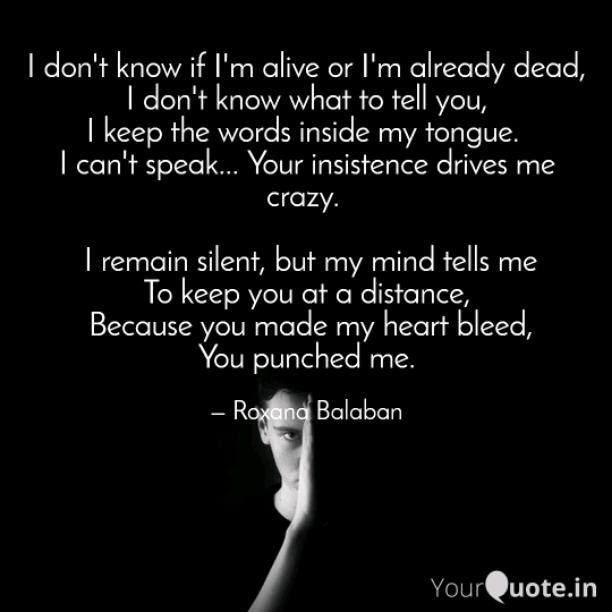 Already Dead
Read Count : 47
Category : Poems
Sub Category : N/A
I don't know if I'm alive or I'm already dead,

 I don't know what to tell you, 

I keep the words inside my tongue. 

I can't speak... Your insistence drives me crazy. 




 I remain silent, but my mind tells me

To keep you at a distance,

 Because you made my heart bleed,

You punched me.




  I went through this a few years ago,

You weren't.

There was another girl in your place. 

 I am not happy. I can not be, darling.




 Let go of my hand,

 Stay away from me. 

 The pain I go through I can't control, 

It controls me.