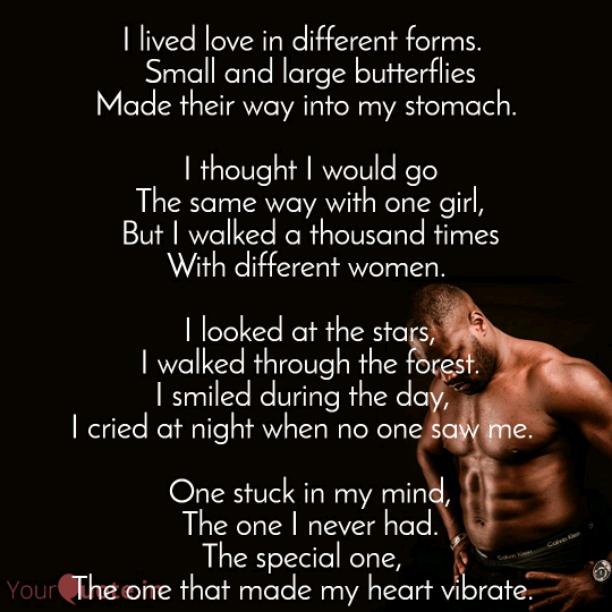 Love In Different Forms
Read Count : 37
Category : Poems
Sub Category : N/A
I lived love in different forms. 

 Small and large butterflies

 Made their way into my stomach. 




 I thought I would go

 The same way with one girl,

 But I walked a thousand times

 With different women. 




 I looked at the stars,

 I walked through the forest.

I smiled during the day, 

I cried at night when no one saw me. 




 One stuck in my mind,

 The one I never had.

The special one, 

The one that made my heart vibrate. 




 I think about the long gone days,

 I think how good I felt trapped in her arms. 

 Close to her chest,

Between her hands,

Covering her mouth.

Covering her mouth with my laughter.