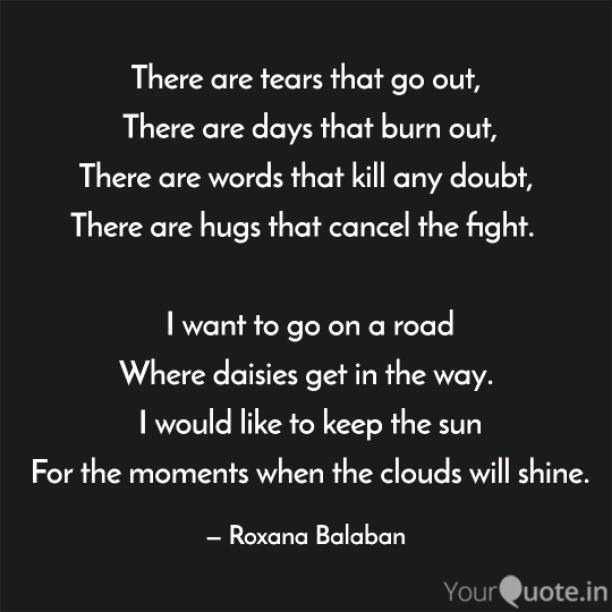 I Don't Need Anyone By My Side
Read Count : 36
Category : Poems
Sub Category : N/A
There are tears that go out,

 There are days that burn out,

 There are words that kill any doubt, 

There are hugs that cancel the fight. 




 I want to go on a road

 Where daisies get in the way. 

 I would like to keep the sun

 For the moments when the clouds will shine. 




 The guitar is waiting

 For my fingers to caress it back. 

 The rainbow now takes the form of butterflies.




  I drink strong coffee to wake me up, 

I cover myself with a blanket to keep me warm. 

 I let the music shout and my demons fight.

I don't need anyone by my side.