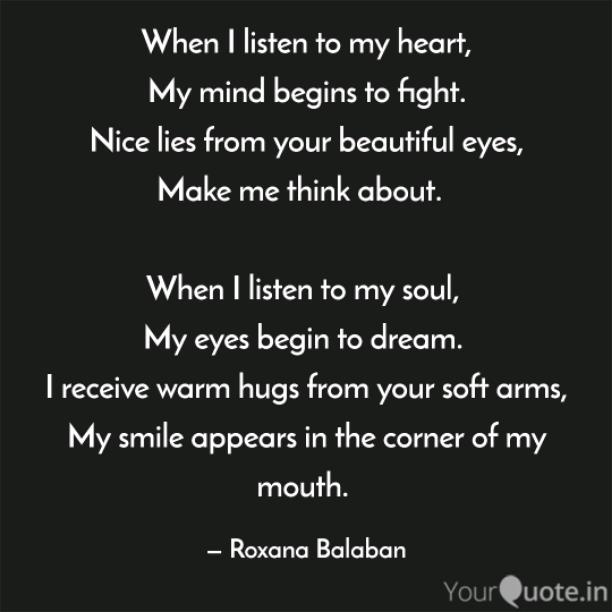 My Eyes Begin To Dream
Read Count : 71
Category : Poems
Sub Category : N/A
When I listen to my heart,

 My mind begins to fight. 

 Nice lies from your beautiful eyes, 

Make me think about.  




When I listen to my soul, 

My eyes begin to dream. 

 I receive warm hugs from your soft arms, 

My smile appears in the corner of my mouth. 




 When I listen to my intuition, 

Bad signs, broken heartbeats inside me, 

I can't lie to you, 

Something tells me to stop

 But I will stay 

Until I reach your heart - 

Loving you, dear!  




When I hear your wonderful voice,

Worms turn into butterflies.

Beautiful words in shades of love.