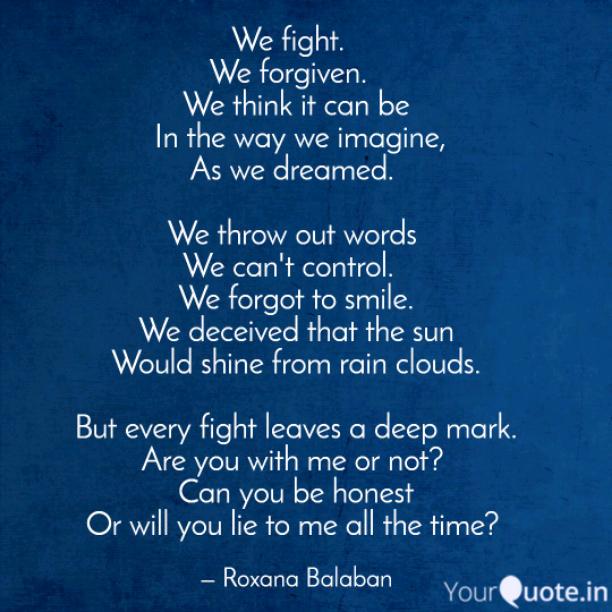 Category : Poems
Sub Category : N/A
We fight.  

We forgiven.  

We think it can be

 In the way we imagine,

 As we dreamed.  




We throw out words 

We can't control.  

We forgot to smile.

We deceived that the sun

 Would shine from rain clouds. 




 But every fight leaves a deep mark. 

 Are you with me or not?  

Can you be honest

 Or will you lie to me all the time?  




Tell me if you only see stars in the sky.

  Eyes full of smiles, thunder and tears.