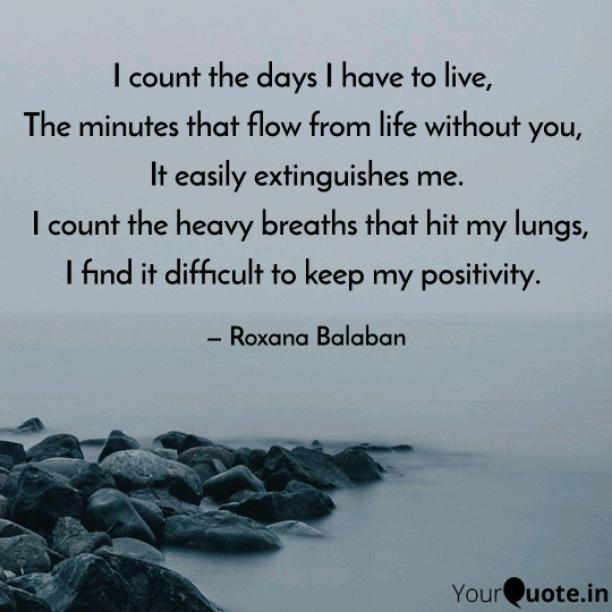 I Count The Days
Read Count : 29
Category : Poems
Sub Category : N/A
I count the days I have to live, 

The minutes that flow from life without you, 

It easily extinguishes me.

  I count the heavy breaths that hit my lungs, 

I find it difficult to keep my positivity. 




 My gaze is looking for you in a city

 Where you do not live, but I live.  

The steps of strangers remind me

 Of your steps you took towards me -

 When I first saw your beautiful face.  




I can't forget you even 

If I get drunk with someone else's love.

  I can't even forget if someone

 Will try to make me happy and calm. 




 I can't forget you,

 I haven't forgotten you for a second, 

I won't forget you for a lifetime.

I count how many more days

 I have to live without you.