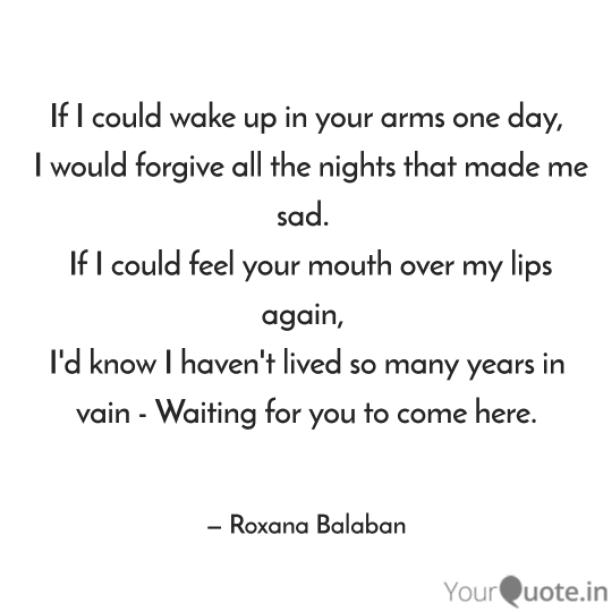 Without Pain
Read Count : 55
Category : Poems
Sub Category : N/A
If I could wake up in your arms one day,

 I would forgive all the nights that made me sad. 

 If I could feel your mouth over my lips again, 

I'd know I haven't lived so many years in vain - Waiting for you to come here.




  If you could stay with me, 

All days would be long summer days.

 If I could see you coming, 

My life would take on color.

My heart would turn red, 

My cells would catch fire...

I would be fine again. 




 I would like to smile without feeling pain,

 I would like to rise without falling into the void.

  I would like to one day 

Wake up in a better world, 

Being close to your feelings, lips and chest.