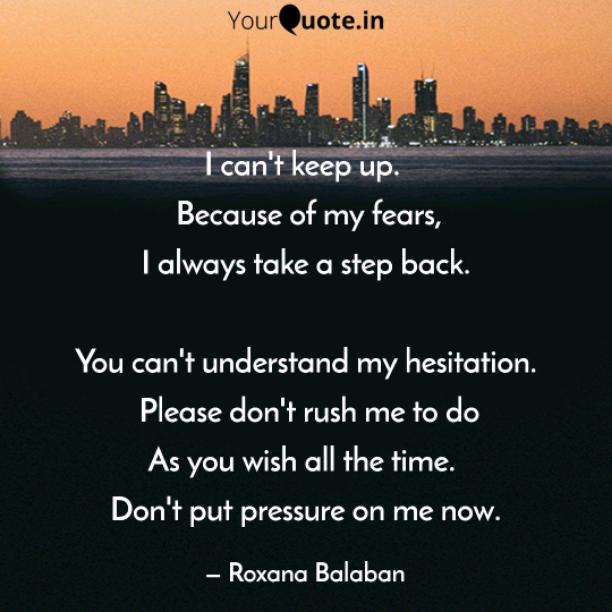 Because Of My Fears
Read Count : 113
Category : Poems
Sub Category : N/A
I can't keep up. 

 Because of my fears,

 I always take a step back. 




 You can't understand my hesitation. 

 Please don't rush me to do

 As you wish all the time.  

Don't put pressure on me now.




 You run, 

 I walk slowly.

  My heart is broken.

 Please try to understand it.

  I know that love is a beautiful feeling,

 I let feelings blossom inside me for you. 




 Your future is bright,

 I do not believe in my future.  

You want to get married, 

I still want to live with my parents. 

I don't need complications.




 I touch your hand in the hope that you will feel

 That we have to live the moment.

 Tomorrow, we do not know if it will come,

Where we will be, what awaits us.




  Live life and breathe. 

 I need time to recover.

I can't keep up,

Please try to understand me.