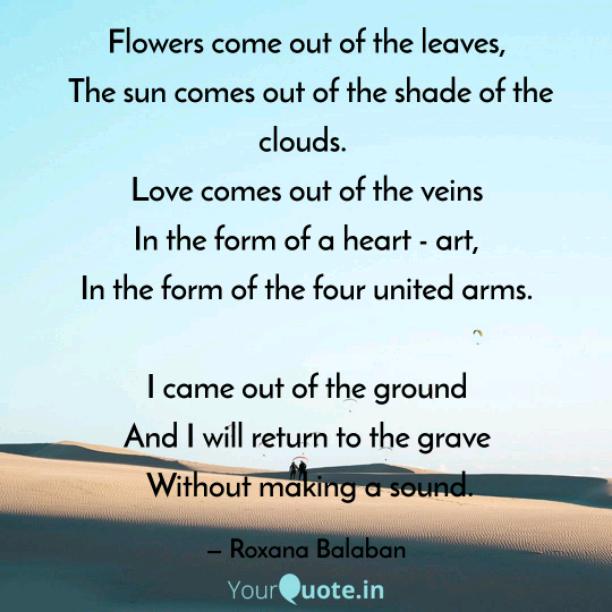 Four United Arms
Read Count : 58
Category : Poems
Sub Category : N/A
Flowers come out of the leaves,

 The sun comes out of the shade of the clouds. 

 Love comes out of the veins 

In the form of a heart - art,

 In the form of the four united arms. 




 I came out of the ground 

And I will return to the grave

 Without making a sound. 




 Flames are coming out of my bones,

 I'm burning now.

  Rains come out of my eyes, 

I want to cry. 




 My skin stretches like a blanket over my cells,

 My fingers are moving now. 

Please stay with me.