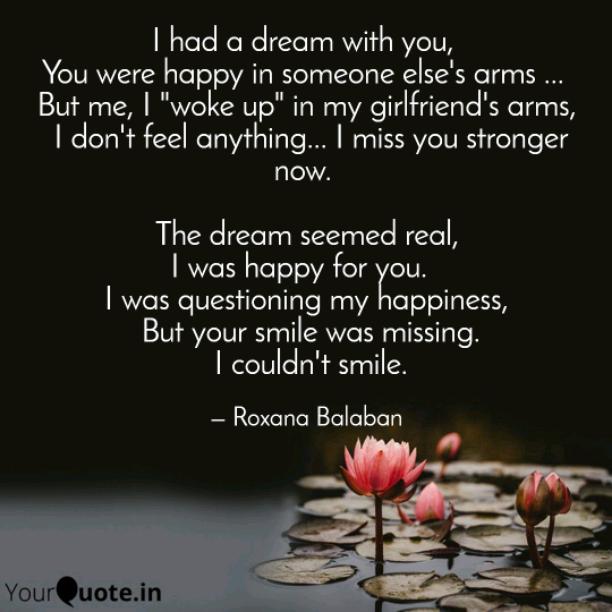 I Had A Dream With You
Read Count : 120
Category : Poems
Sub Category : N/A
I had a dream with you, 

You were happy in someone else's arms ... 

But me, I "woke up" in my girlfriend's arms,

 I don't feel anything... I miss you stronger now. 




 The dream seemed real, 

I was happy for you.  

I was questioning my happiness,

 But your smile was missing.

  I couldn't smile. 




 I give my heart time, 

I give my soul time to fight.

When I close my eyes, 

I let a tear down. 




 Like a sun in the clouds,

 Like a blue summer rain,

 Like an unhappy ending, 

I am happy in my unhappiness, 

Dreaming of you, longing for you.