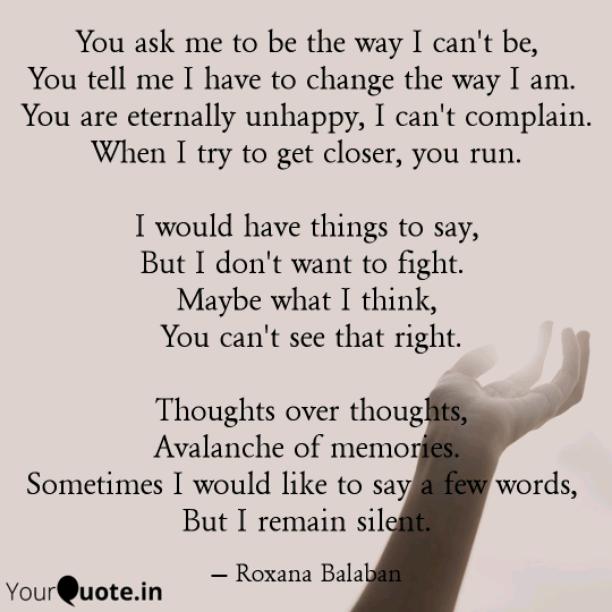 The Way I Can't Be
Read Count : 74
Category : Poems
Sub Category : N/A
You ask me to be the way I can't be,

 You tell me I have to change the way I am.  

You are eternally unhappy, I can't complain.

  When I try to get closer, you run.  




I would have things to say,

 But I don't want to fight.  

Maybe what I think,

 You can't see that right.




  Thoughts over thoughts, 

Avalanche of memories.

Sometimes I would like to say a few words, 

But I remain silent.




Every quarrel makes me think of the past,

 Every word thrown wrong hurts my thoughts.  Every heavy rain floods my soul,

 Leaving my soul drowned in blood.