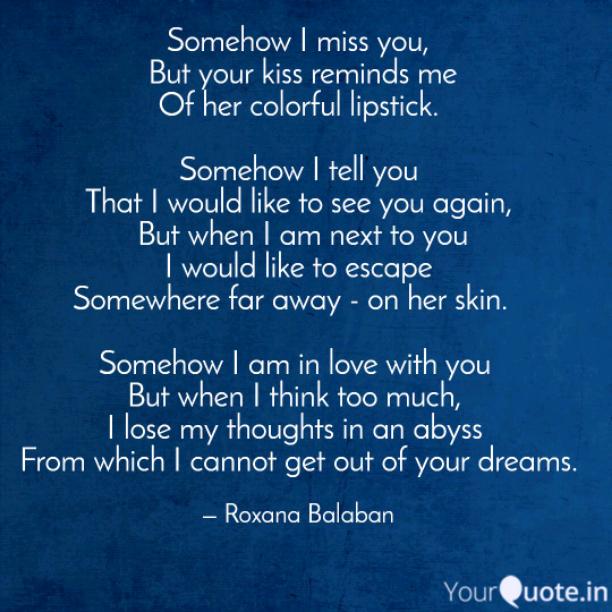 I Tell You
Read Count : 110
Category : Poems
Sub Category : N/A
Somehow I miss you,

 But your kiss reminds me

 Of her colorful lipstick. 




 Somehow I tell you 

That I would like to see you again,

 But when I am next to you

 I would like to escape 

Somewhere far away - on her skin.  




Somehow I am in love with you 

But when I think too much, 

I lose my thoughts in an abyss 

From which I cannot get out of your dreams. 




 Somehow I'm fine with you, 

Somehow I miss her touching my mouth.

  I lie to myself that it will be fine,

 I close my eyes so that I don't meet your eyes Because I can't lie to you as I lie to myself.