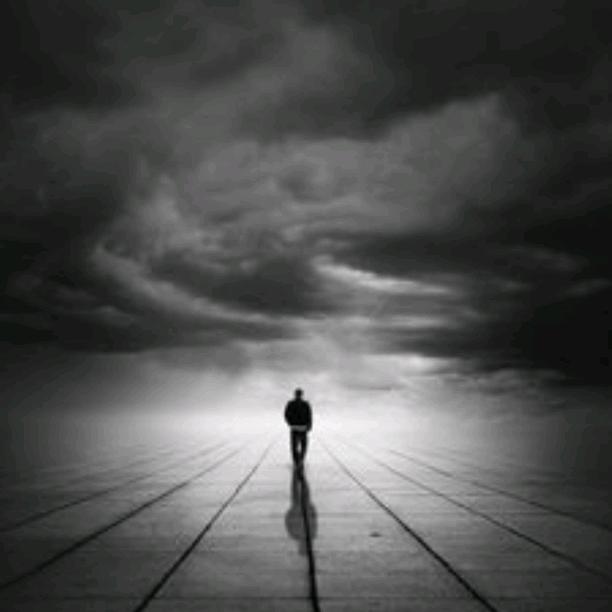 Building Steel
Read Count : 47
Category : Diary/Journal
Sub Category : N/A
Building Steel

It takes a while... 
To build your character. To become the person you were always meant to be. 
It takes time... 
To become your true self. To unleash your heart and hold it out on your sleeve. 
I'm surely not a perfect being, and I wear a mask day to day. Thinking that if I masked this pain, it would soon fade away. Thinking that this demon at my door would stop knocking and walk away. Thinking that this fire would stop burning and burn out. Thinking that I could find some sort of happiness without actually having it.
I go each day, seeing myself with a smile. But even when a day can be good, happy and going right, my mind still holds these depressing thoughts that tear me up at night. My heart still feels so heavy with all these feelings I've trapped inside. I can't tell why I feel this way everytime. I can smile and laugh, joke and be happy. I've become too good at masking this feeling, but then when I lay in the bed one o'clock in the morning all these feelings and thoughts brush over me, and I turn to write them down. Inside... There's a feeling of loneliness... Hopelessness. A pain that tugs at my heart in such a way that it nearly kills me to feel it beating. God why don't you help me? Help me get rid of this feeling trapped inside me? Who am I though, to accuse you of not helping me though? Who am I to blame the devil for not setting me free? Who am I not to blame myself for all these things that are happening to me? The lack of freedom... The lack of happiness... The lack of being me. 
But wait... This is supposed to be a positive message... That's what my thought process was at first, wasn't it...? 
Who I am, and who I'm yet to become. 
When I think of it, I think it'll be the same. The depression. The anxiety. The stupidity I hold when it comes to making these important decisions. The stress that eats at me. The depression that drowns me, the anxiety that strangles me. Oh its too good to be true. To think hey maybe I can make it out alive. But no... I ought to stop with all this depressing thoughts... But they're the building blocks of who I am... My thoughts... My past... Created me today. The one that told me that I don't want to see anyone else in pain, the one that told me that suicide isn't worth it, the one that told me that I wanted to help people and listen to them when no one else would. The one that told me that I could stay strong for myself and others.