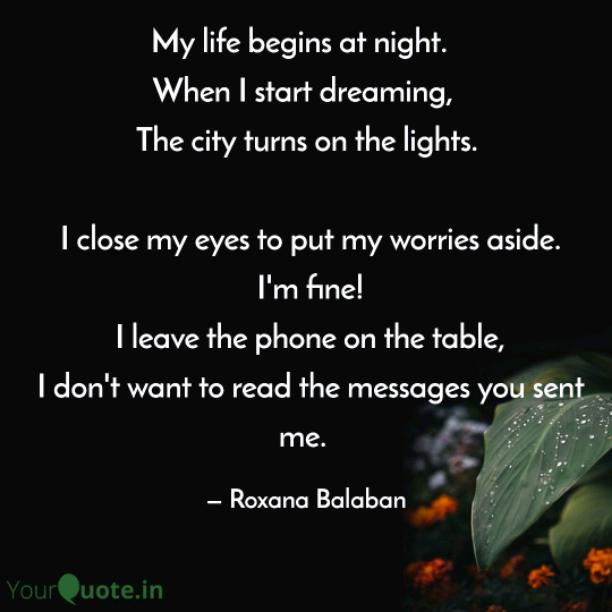 Dreaming More
Read Count : 117
Category : Poems
Sub Category : N/A
My life begins at night.  

When I start dreaming, 

The city turns on the lights.




  I close my eyes to put my worries aside. 

 I'm fine!

 I leave the phone on the table,

 I don't want to read the messages you sent me. 




 It's two o'clock in the morning. 

 I am not tired. 

 The days make me tired. 




 Like a cigarette smoke 

I cling to the window to let myself 

Be carried away by the cold wind.  




Oh, it's already late. 

 Another day has begun

 And I need to wake up,

But I want to dream.

This is how my life begins...

Dreaming more.