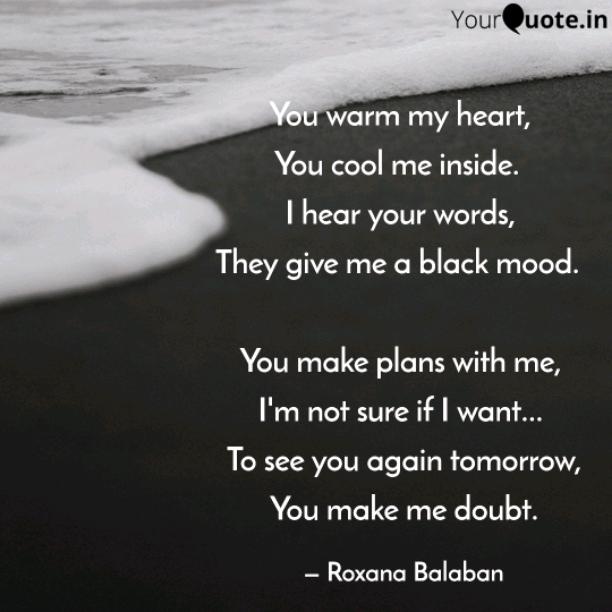 I Am Not Sure If I Want
Read Count : 83
Category : Poems
Sub Category : N/A
You warm my heart, 

You cool me inside.  

I hear your words, 

They give me a black mood.  




You make plans with me, 

I'm not sure if I want... 

To see you again tomorrow,

You make me doubt.




I would like to run somewhere far away, 

So that no one will ever find me again.

When everything goes well between us,

 Something always changes. 




 I'm depressed already,

 I want to taste a new good feeling.

You warm my heart,

You also cool me.