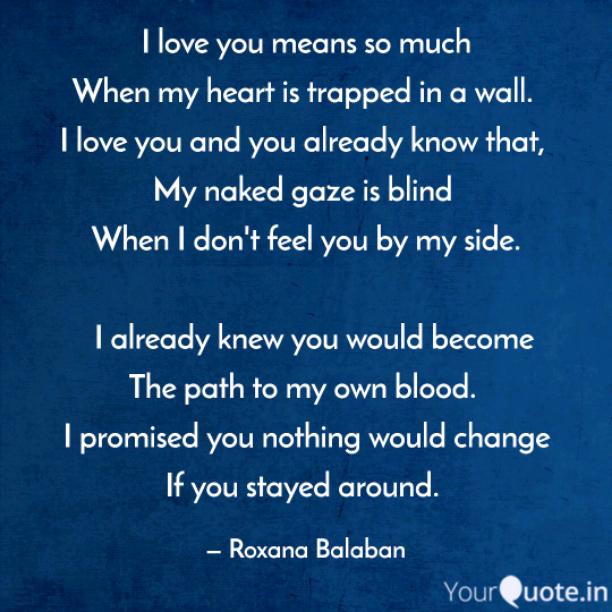 You Already Know
Read Count : 100
Category : Poems
Sub Category : N/A
I love you means so much

 When my heart is trapped in a wall.  

I love you and you already know that, 

My naked gaze is blind 

When I don't feel you by my side.




  I already knew you would become

 The path to my own blood.  

I promised you nothing would change

 If you stayed around.  




It hurts to love, 

It hurts to love me.  

Two hearts crying the same tear. 

 Oh, how much I love you!