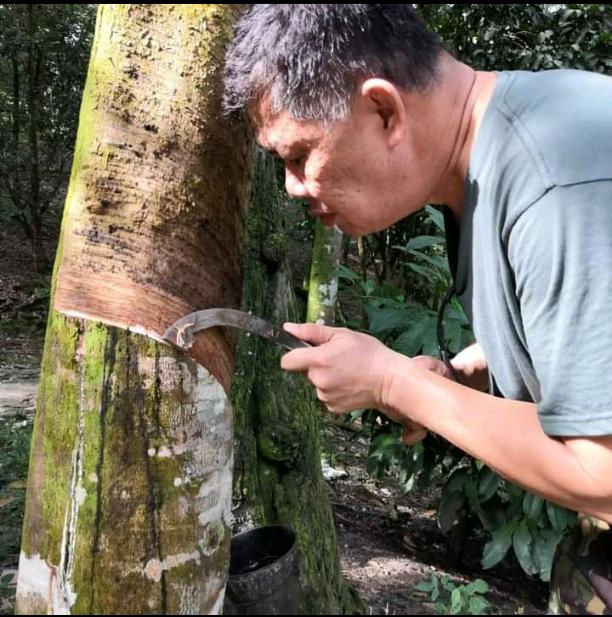 Through Zee's Eyes - Part 1
Read Count : 53
Category : Blogs
Sub Category : Motivation
"From Rags to Riches"



"We were bullied... no food, nothing. Many times, my mother was bullied, because she had to buy provisions on credit, and she'd always come back with tears," said Kuan Chee Heng as he recalled his humble beginnings. "My mother had gone through a lot of hardship and humiliation. I still remember one particular sundry shop owner who would verbally abuse my mother each time she went to his shop to buy provisions for our family. He would mock her, make her squat down under the hot sun for hours in front of his shop just to humiliate her in front of his other customers. In fact, there was even a time where he had try to molest my mother. That was the kind of bullying and mental torture my mother have had to endure just to make sure her family did not go hungry."




It is one thing to have gone through the struggles of poverty and fully understand the severity of the situation. It is another thing to dedicate the rest of your life to helping the poor and needy based on these experiences. Malaysia's very own philanthropist, Kuan Chee Heng, more fondly known as Uncle Kentang (Uncle Potato), has been doing just that. 




This 57-year-old is the founder of Community Policing Malaysia (CPM) an NGO that is dedicated to helping vulnerable members of society and keeping the community safe by mobilizing regular citizens to work hand-in-hand with local police. 




Kuan was born in Kampung Bukit Cermai, Batu Pahat, Johor (a southern state in Malaysia) and he was one of ten siblings. Coming from a family of rubber tappers, Kuan was no stranger to the hardships of poverty. 




Growing up in shared housing in Batu Pahat, Johor, there was no electricity and running water. His entire family has never experienced the comfort of sleeping on a mattress, and have only slept on the floor, with the wind as their "air-cond". The family had no means of transportation other than one bicycle that the entire family shared. 




There were times where Kuan and his family had to pick up leftover vegetables thrown away by hawkers because they could not afford to buy any. He remembers the feeling of hopelessness when his late father was diagnosed with cancer and his family was not able to afford the medical treatment or even transport to send his father to the hospital in Kuala Lumpur. 




"I can still remember how I felt coming home from school one day to find my father lying lifelessly on a wooden bench outside my house. I was 17 years old and had just completed my final exam. We were so poor that we couldn't even afford to buy a coffin for my father, let alone to prepare for his funeral. My eldest brother who was working at that time managed to borrow some money from his employer and through my brother's effort of borrowing money from friends, he managed to get a total sum of $2500. With that money, we managed to buy the cheapest coffin we could find for my father. No one came for my father's funeral. People were afraid to come, afraid that we would ask to borrow money from them. Our family was treated as an outcast because of our poverty. People would run whenever they see us, afraid that we would ask them for help. During recess time in school when all students would rush to the canteen to buy food, I would rush to the toilet instead. I had no money to spend on food in the school canteen so I would fill my hunger with pipe water in the school toilet. That was how poor we were."




Every bitter experience Kuan had to go through fueled his ambition to help the poor and ensure that those from the same background receive the help they need. 




Kuan committed six years to the police force, after which he started Community Policing Malaysia (CPM) in 2007 as a crime prevention NGO. After running it for a while, Uncle Kentang realised that the main driver for crime in communities was poverty. Since then, CPM extended their initiatives to include poverty reduction measures in hope that crime would reduce at the same time. 




The first initiative was the '10 cents market'. Kuan organised a pre-loved donation drive where members of the public can give away their pre-loved goods and the poor can but any of the items for ten cents each. Kuan said that by putting a price tag on the items, it puts a value on the item and those who buy it will hopefully treasure it more. This initiative helped 10,000 families in the Klang Valley and other parts of Malaysia. 




Kuan's next initiative was to start a food distribution campaign. It was during this campaign where he received the nickname Uncle Kentang (Uncle Potato) when he started giving out potatoes in place of rice. 




"Potatoes can be mashed, made into soup and they can be used in many different ways in food. That's why I chose to distribute potatoes instead of rice. I didn't tell them my name when I was doing the food distribution campaign so people would call out 'Kentang sudah mari, kentang sudah mari' (the potatoes have arrived) when they saw me and that was how I got the nickname Uncle Kentang."




Kuan was hungry to do more for the poor and needy. He contacted a few friends whom he knew were generous at heart and voiced out his intention to help more people in a larger scale. They were all on board to support him on his mission and agreed to be his co-sponsors. With the extra financial back up Kuan spinned off a number of programs to help the poor in practical ways. He started the 10 cents taxi service for the urban poor families who needed help getting to the hospital for medical appointments. He also started a 10 cents library as a daycare centre where parents can drop their children off when they need to go for medical appointments. He also provides a $1 hearse service and ambulance service for those in desperate situations. For those travelling from afar to receive medical treatment, Kuan set up a hostel in 2016 to provide very affordable accommodations at $1 only. Currently there are five hostels running in the Klang Valley, three in Puchong, one in Shah Alam, and another in Kuala Lumpur. For the past 14 years, Kuan has become well-known for his community work. Other notable initiatives include 10 cents ambulance service, free shuttle service from Kuala Lumpur International Airport (KLIA) to the hospital, free public kitchen, and free tuition. 




At the onset of the pandemic in 2020, Kuan was diagnosed with diabetes and became anxious over how he can continue to help the needy without compromising his own health and well-being. The new norm bothered him so much he fell into depression as a result of fear and anxiety and was afraid to even go out to buy groceries for himself. The 57 year old said, "I couldn't get up for five days." However, he was not going to allow his medical condition or the pandemic to dampen his spirit to continue pursuing his mission. He continued on his mission collaborating with several hawkers at Ramai Food Centre in Puchong where $5 meal vouchers were given to those who can't afford to buy food. Those in need can obtain a meal voucher for lunch or dinner where they will be able to tuck into a hearty bowl of pan mee (noodles), or a plate of nasi kukus (rice with fried chicken), char kway teow (fried flat noodles) and other hawker fares. They will also be served a glass of water or tea with their meal. No questions asked. The Ramai Food Centre supervisor, Khoon Joon You mentioned that about 60 meal vouchers were given out to the needy daily. To sustain this 'Pay It Forward' initiative, customers are encouraged to donate as much or as little as they can. Those who make a donation will be presented with a special 'Uncle Kentang Certificate' as a token of appreciation. 




To some, they may view the piece of paper as a token of appreciation as something that is worthless because you basically can't do anything with that certificate. But if one were to look deeper and see the bigger picture, one would be able to see the impact of one's action in helping out another life. Sometimes we have no control over the cards that are dealt to us. We will never be able to fully understand the struggle and hardship of Kuan's family, for example, simply because we are fortunate enough to not have to live that life. As for Kuan, the way he and his family were shunned, mocked, looked down upon and treated like dirt, he could have easily developed a deep sense of bitterness inside him but he didn't. What he and his family had gone through had only made him stronger and more determined to do all that he can to help the less fortunate in whichever way he can. 




"I don't want people to have to go through what my family went through," he said. "That kind of suffering and hardship shouldn't be happening now, not when people are far more educated and able to pitch in to help another human being. It doesn't cost anything to show some kindness. People always think that to help another it must always start from the pocket but in truth, it starts from the heart."




So I urge you to take a moment and think. Where are you today? Are you content and comfortable with your life? Then look around you.... look at your friends, your colleagues, your neighbours.... are they okay too?