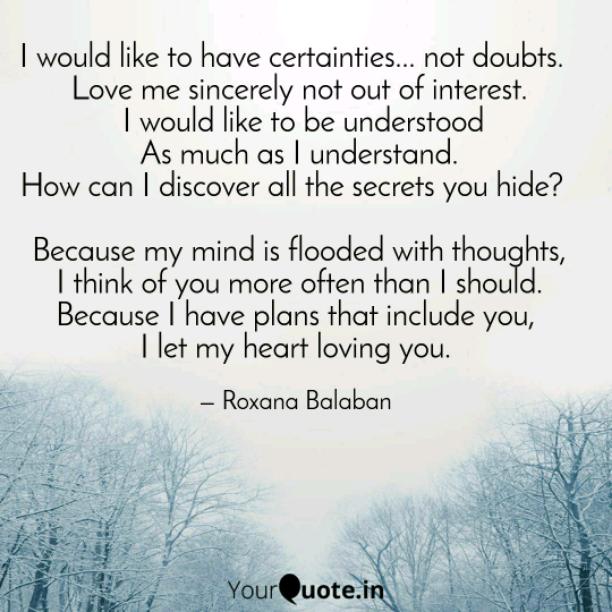 I Would Like To Have
Read Count : 27
Category : Poems
Sub Category : N/A
I would like to have certainties... not doubts. 

 Love me sincerely not out of interest.

  I would like to be understood

 As much as I understand.

How can I discover all the secrets you hide? 




 Because my mind is flooded with thoughts,

 I think of you more often than I should.

 Because I have plans that include you, 

 I let my heart loving you. 




 I would like to feel you mine, instead of doubts

 So that I have more butterflies.

 Because I care and I need you,

  Don't leave me nice words, make decisions.