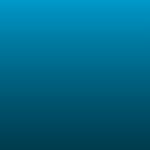 Hypnotic Destruction
Read Count : 23
Category : Poems
Sub Category : N/A
Nothing has ever been about me except these.
I've been hypnotized.
I've been raped.
I've been taken advantage of one too many times. 
I've had the living crap beat out of me not once but several times. 
Was nearly choked to death when I was just a child. 
I was made fun of my entire life, which I probably still am. 
I tried to be cool.
Tried to be what they all wanted. 
Now I'm suffering. 
Karma, do I really deserve this?
What the fuck did they all do to me, I ask this because I don't feel I'm in control at night anymore after I lay my head down to rest? 
I'm stressed.
I'm paranoid, as most would say. 
I can't shake this feeling though because there's too much that's completely black.