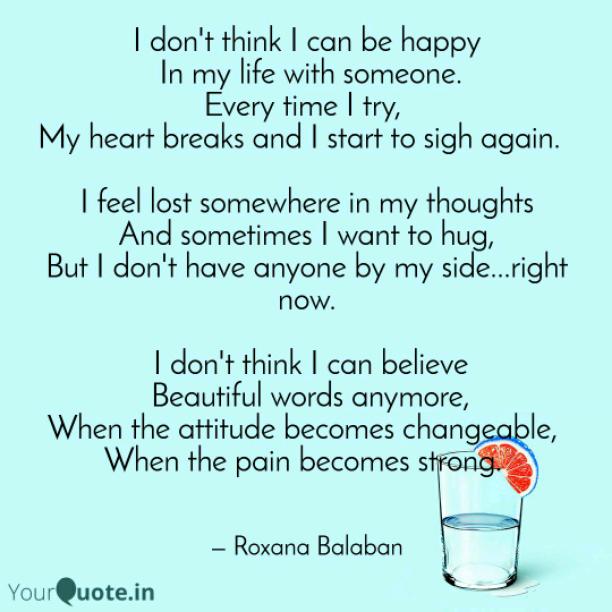 My Heart Breaks
Read Count : 18
Category : Poems
Sub Category : N/A
I don't think I can be happy

 In my life with someone.

Every time I try, 

My heart breaks and I start to sigh again.  




I feel lost somewhere in my thoughts

 And sometimes I want to hug, 

But I don't have anyone by my side...right now.




 I don't think I can believe

 Beautiful words anymore,

When the attitude becomes changeable, 

When the pain becomes strong. 




 I don't think I have the patience

 To try to change things 

That can't be changed, 

No matter how hard I try.

It doesn't matter how hard I tried.




  The remedy for my heart is loneliness, 

Not to wait for a phone that doesn't ring, 

A message that doesn't come,

 To wait for a door 

That doesn't open at time for myself.