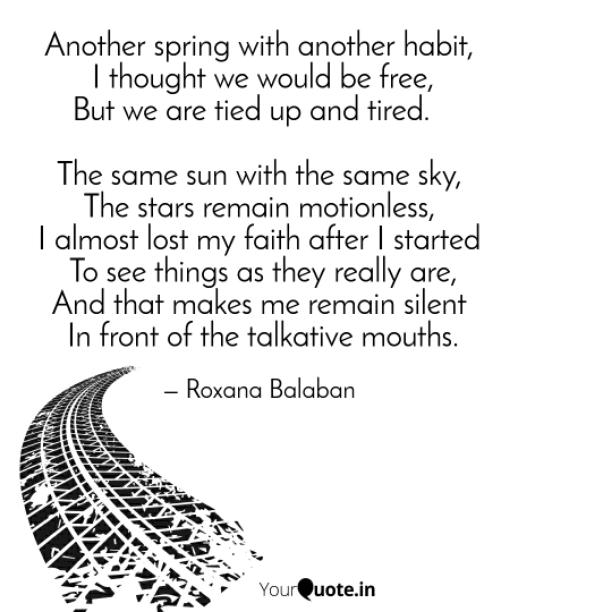 Another Spring
Read Count : 19
Category : Poems
Sub Category : N/A
Another spring with another habit,

 I thought we would be free,

But we are tied up and tired.  




The same sun with the same sky,

 The stars remain motionless, 

I almost lost my faith after I started

 To see things as they really are,

And that makes me remain silent

 In front of the talkative mouths.




 Another year with a different fashion, 

A different love but with a similar story.

I am a different person but I remember

 Who I was even if I was wrong and fragile.




  I don't have another heart, 

I always use the same one, broken, sad.

  My eyes are looking for something

 That is not easy to find,

But it is true and sweet and blue,

 I will be lucky if I can find it soon.