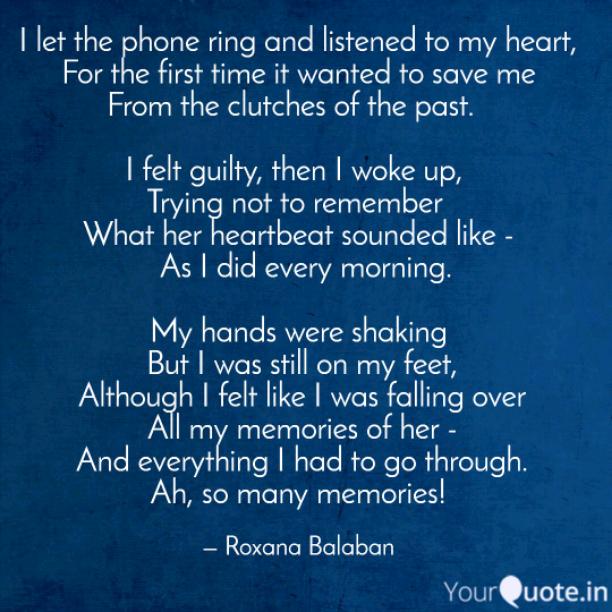 To Save Me
Read Count : 23
Category : Poems
Sub Category : N/A
I let the phone ring and listened to my heart,

 For the first time it wanted to save me 

From the clutches of the past.  




I felt guilty, then I woke up, 

Trying not to remember 

What her heartbeat sounded like -

  As I did every morning.




My hands were shaking

 But I was still on my feet,

 Although I felt like I was falling over

 All my memories of her -

 And everything I had to go through.

Ah, so many memories!




  But she had a part that she held only for herself,

 But she had a lie caught in her childish smile,

 Inside her words and mouth and breath.




I let the sun burn to hide in the shade, 

But I let her look for me in the desert. 

 I wanted to save her,

 But she didn't need to be saved.

 I wanted to protect her

 But she didn't need my protection.