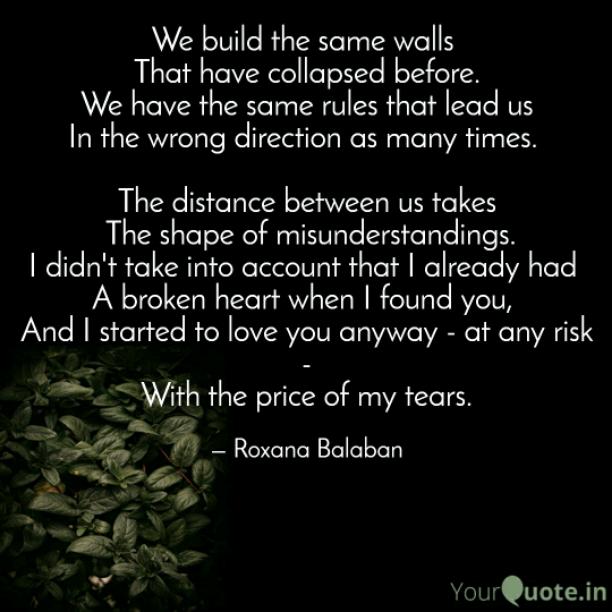 The Same Walls
Read Count : 55
Category : Poems
Sub Category : N/A
We build the same walls 

That have collapsed before.

We have the same rules that lead us

 In the wrong direction as many times.  




The distance between us takes

 The shape of misunderstandings.

I didn't take into account that I already had 

A broken heart when I found you, 

And I started to love you anyway - at any risk -

With the price of my tears.




 We lie that we are happy together 

But we only smile at bad jokes.

We say that we have the future ahead,

 But the future is only today - at this time.




  It will not be easy for me to believe you,

 Especially if your actions

 Are different - killing me.




We believe that everything is solved by a kiss, 

But fake kisses are made for quarreling

 And fighting with bites and tears.