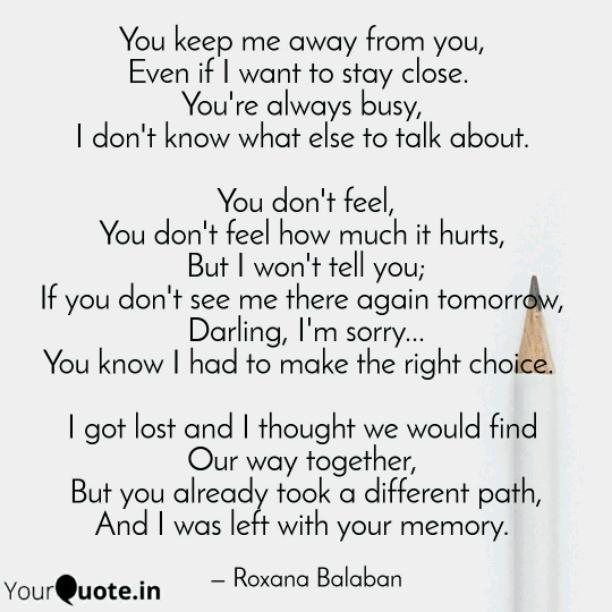 You Keep Me Away From You
Read Count : 26
Category : Poems
Sub Category : N/A
You keep me away from you, 

Even if I want to stay close.  

You're always busy, 

I don't know what else to talk about. 




 You don't feel, 

You don't feel how much it hurts, 

But I won't tell you;

If you don't see me there again tomorrow, 

Darling, I'm sorry...

You know I had to make the right choice.  




I got lost and I thought we would find 

Our way together, 

But you already took a different path,

 And I was left with your memory.  




You leave me shades of gray

 Through my thoughts, 

I would like to tell you that I miss you, 

But I know that my broken heart 

Can no longer be fixed and I am upset.