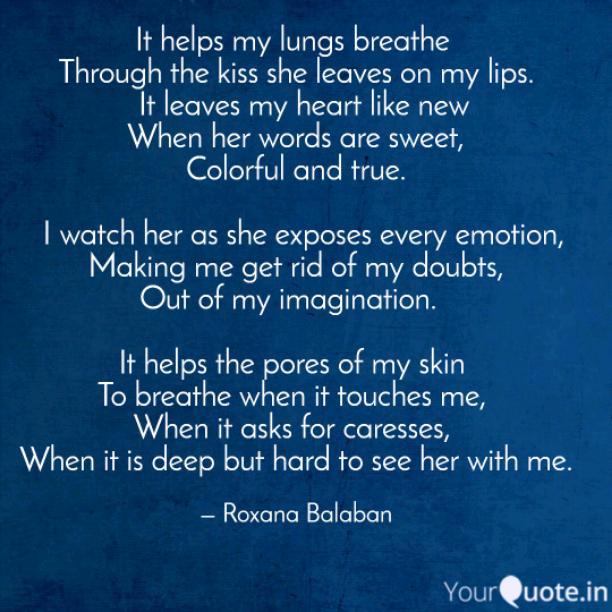 Her Words
Read Count : 19
Category : Poems
Sub Category : N/A
It helps my lungs breathe 

Through the kiss she leaves on my lips.

  It leaves my heart like new

 When her words are sweet, 

Colorful and true.




  I watch her as she exposes every emotion,

 Making me get rid of my doubts, 

Out of my imagination.  




It helps the pores of my skin 

To breathe when it touches me, 

When it asks for caresses, 

When it is deep but hard to see her with me.




 She helps my life to rise, 

Reaching heaven through her eyes.

 Her mouth is my way, 

Running and feeling safe for today.