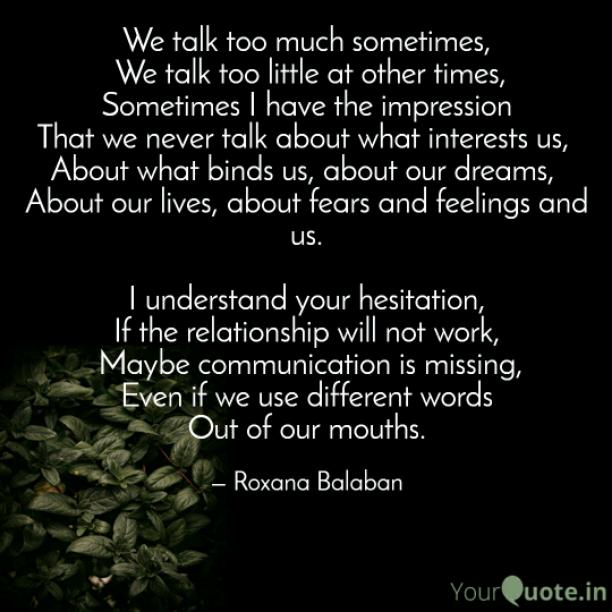 Different Words
Read Count : 16
Category : Poems
Sub Category : N/A
We talk too much sometimes,

 We talk too little at other times,

 Sometimes I have the impression 

That we never talk about what interests us, 

About what binds us, about our dreams, 

About our lives, about fears and feelings and us.




 I understand your hesitation, 

If the relationship will not work,

 Maybe communication is missing,

 Even if we use different words 

Out of our mouths.




  I feel how time passes,

 It takes my inner peace, 

I feel that you are the right one

 But I still have her in my feelings - 

It touches my heart

 So deeply and meaningfully. Sorry!