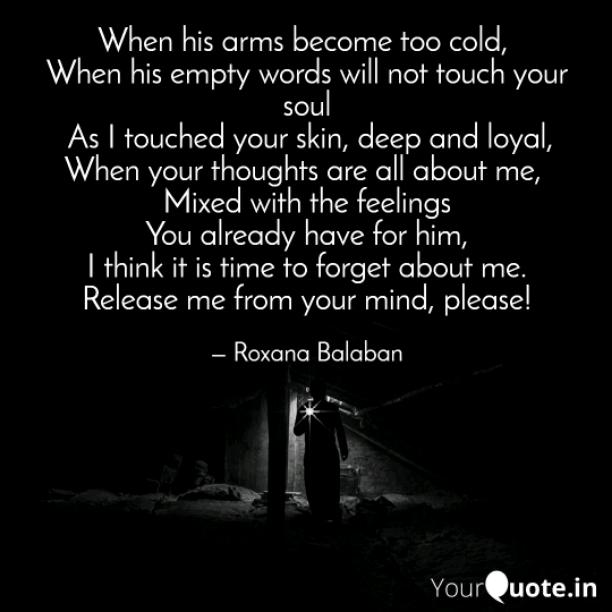 Your Thoughts
Read Count : 22
Category : Poems
Sub Category : N/A
When his arms become too cold, 

When his empty words will not touch your soul

 As I touched your skin, deep and loyal,

When your thoughts are all about me, 

Mixed with the feelings

You already have for him,

 I think it is time to forget about me. 

Release me from your mind, please!




 It doesn't matter what you want anymore,

 I thought I had no place in your chest,

 Your gaze remained in my breath.

I can't believe that time

 Has completely changed me 

And I can't be the way I was.  

Better without you, my dear.




When the sun rises

 And I drink my favorite tea, 

I want you to change, 

Not to be as toxic as you were to me.

You left deep marks on me.