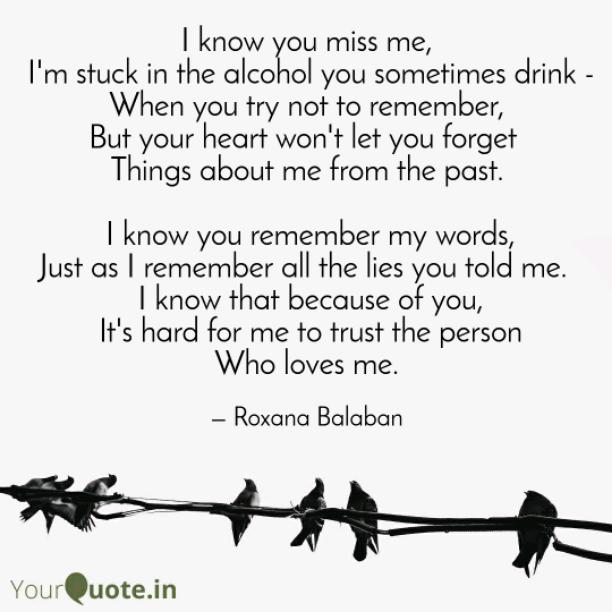 You Miss Me
Read Count : 20
Category : Poems
Sub Category : N/A
I know you miss me,

 I'm stuck in the alcohol you sometimes drink -

 When you try not to remember, 

But your heart won't let you forget 

Things about me from the past.




  I know you remember my words, 

Just as I remember all the lies you told me. 

 I know that because of you,

 It's hard for me to trust the person

 Who loves me. 




 I would like you not to call me, 

You already know that I will not answer, 

Things between us are long over, 

I do not want to go back there.

  Never.  Do not wait for me.




  I'm sorry it ended like this, 

You remained a shadow over my heart.

 When you will remember me, 

Remember the hard times

 When you left me alone at home -

Crying, waiting for you to come back.




 I don't hate you, 

I don't have feelings anymore, 

But I know that because of you, 

I can't trust people so easily.