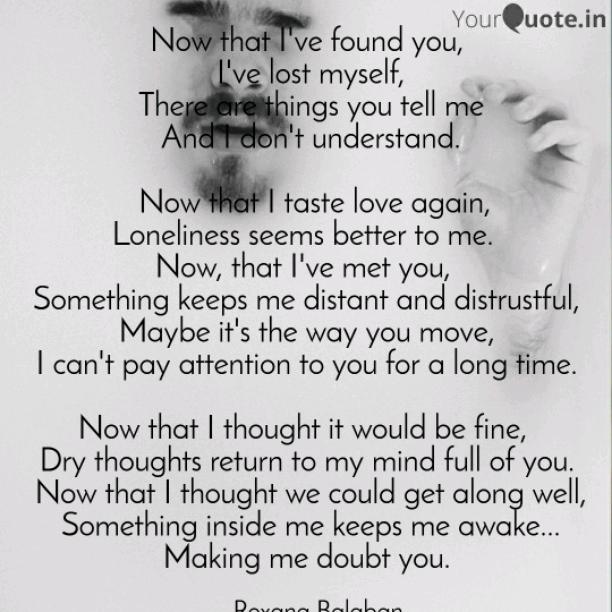 Distant And Distrustful
Read Count : 27
Category : Poems
Sub Category : N/A
Now that I've found you,

 I've lost myself,

 There are things you tell me

 And I don't understand.




  Now that I taste love again,

 Loneliness seems better to me.  

Now, that I've met you, 

Something keeps me distant and distrustful,

 Maybe it's the way you move, 

I can't pay attention to you for a long time.




Now that I thought it would be fine, 

Dry thoughts return to my mind full of you.

 Now that I thought we could get along well,

 Something inside me keeps me awake...

Making me doubt you.