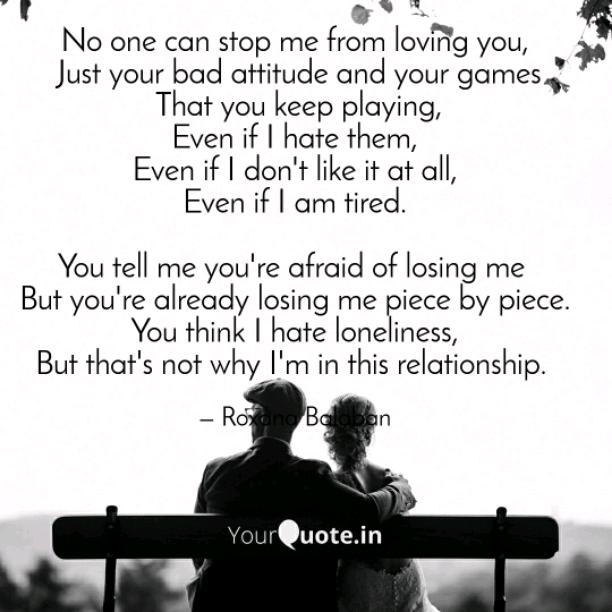 No One Can Stop Me
Read Count : 55
Category : Poems
Sub Category : N/A
No one can stop me from loving you,

 Just your bad attitude and your games

 That you keep playing,

 Even if I hate them, 

Even if I don't like it at all,

Even if I am tired.




You tell me you're afraid of losing me 

But you're already losing me piece by piece.

You think I hate loneliness,

 But that's not why I'm in this relationship.  




I don't think you realize

 I've been through this before, 

And it will hurt less,

 I know it will hurt less 

If you decide it's time to go.