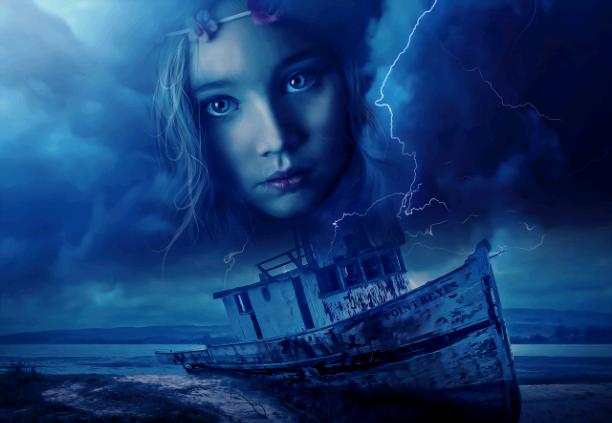 When Her Lightning Strikes
Read Count : 22
Category : Poems
Sub Category : N/A
The weather seems calm, but not for long,

everyone knows the wind eventually blows, 

clear blue skies distract from the coming lies, 

as the cumulous clouds start to rise, 

you know your in for a hellish surprise, because you've been here before capsized.




The signs are around as you feel turbulence in the ground,

Even the earth wants to release coming frustrations,

as the devil's claw wraps around the constellations,

Peace for a moment, but she won't own it,

The clouds skew as the wind blew,

The trees sway forgetting today,

The animals tremble feeling dreadful,

The weather's humming her homecoming.




The cycle within with coming cyclone is merely another clone,

Anger recycled has always shown her accuracy as a drone,

Feeling entitled as she discards, always coming out unharmed,

This rival is frightful, you can't change the weather, what comes next is no better.




Mental doors locked, heart beat stops, the rain drops with fatigue eyes locked, emotional healing is blocked as another head's chopped, the storms closing on top as the birds all flock, peace has stopped while the turmoil stalked.




The sun sets as her darkened reach creeps,

Thunder rumbling in the distance with persistence,

Rain turns to hail surrounding and painfully pounding,

Her treachery exposed in the sky with Lightning lies,




Her storm has overtaken my agency,

Without hope nor shelter hopelessly,

Losing sight from fright in urgency,

This energy drifts my soul in vagrancy,

Lighting crashing all around fatally,

Fighting this storm courageously,

She denied truths in blasphemy,

Drowning me in her sin sacrificially,

Stealing another victim tenaciously,

Without regard to children disdainfully,

The storm with it's victims left gracefully,

The lightning Strikes so random, claiming souls aimlessly.