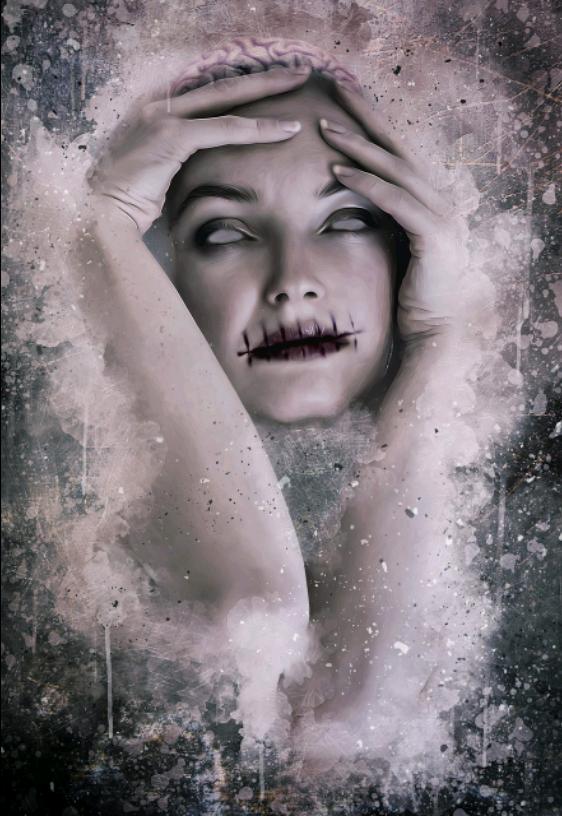 Motherly Heartlessness
Read Count : 21
Category : Poems
Sub Category : N/A
No regard to the wholeness as she spreads her coldness,




Even the children shake from the depths of her heartache,




I'll never come to understand the sacrifices from what she's planned,




Everyone sinking is in quicksand, just so she has power from having the upper hand,




Everything falling apart in slowness, because she's ferocious in making us homeless,




Children included grants her the title of hopeless, for the pain doesn't spare anyone with it's boldness.




This Nightmare arose from the grave as an endless endeavor for my soul to be a slave,




Wishing I'd calm and fall asleep, the alarm bells kept me awake as the torment creeped,




Fighting an endless battle without perspective, I needed an answer as a detective,




When I was closer she would plow like a bulldozer, her composure put me in a garbage disposal,




I never found a lever in my endeavor whatsoever, 

she was clever to server ties to whoever never knew any better, 

but this  weather grew leather on my heart within this pressure, 

to be the successor I'll never surrender under this transgressor.




Finding the light without my sight, started my plight as I'd write,

opening my mind during this time of darkened rhymes, I saw something bright.




The pursuit of no longer being mute was absolute, because my attribute to refute evil was my mission to uproot,

To prosecute an unpaid prostitute was my resolute, 

With holes in my mental parachute, I repaired it with what I would substitute,

Compartmentalized I pressed reboot with an antivirus for what she would pollute,

Others would solute as my careful actions would compute, my escape with a new protective heart in a jumpsuit.




Coming out of Agonies Abysm with mind body and soul in a schism,

My exorcism from her mind control to see the cynicism, 

I'd find an escape from her extremism.




The mirage disappeared as I saw with an open jaw,

She had a hacksaw above our family as an outlaw,

The neglected children on a seesaw were mindfully lost by deaths claw,

Unable to understand the tragic flaw,

Unable to escape her trance nor withdraw.




Spiked shirts and soiled clothes,

My duty was to stop the decompose,

To save the Foundlings is what I chose,

Bringing them back to reality and keep them close,

For the darkened sky loomed above to oppose.




They were starting to look me in the eyes, seeing their savior who's fatherly,

Realizing the emotional neglect harbored so much harmfulness,

The only solution was to uncover her disguise, pretending to be Motherly,

She was never negotiable and always showing her Heartlessness.