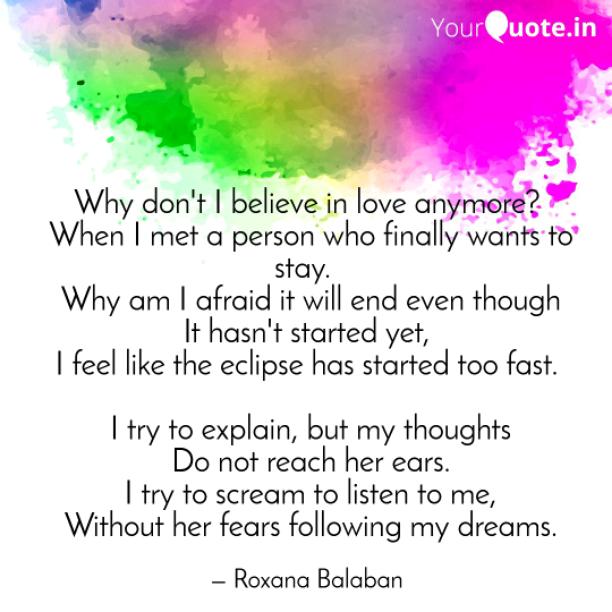 I Don't Believe In Love
Read Count : 25
Category : Poems
Sub Category : N/A
Why don't I believe in love anymore?

 When I met a person who finally wants to stay. 

 Why am I afraid it will end even though

 It hasn't started yet, 

I feel like the eclipse has started too fast.




 I try to explain, but my thoughts

 Do not reach her ears.

 I try to scream to listen to me,

 Without her fears following my dreams.