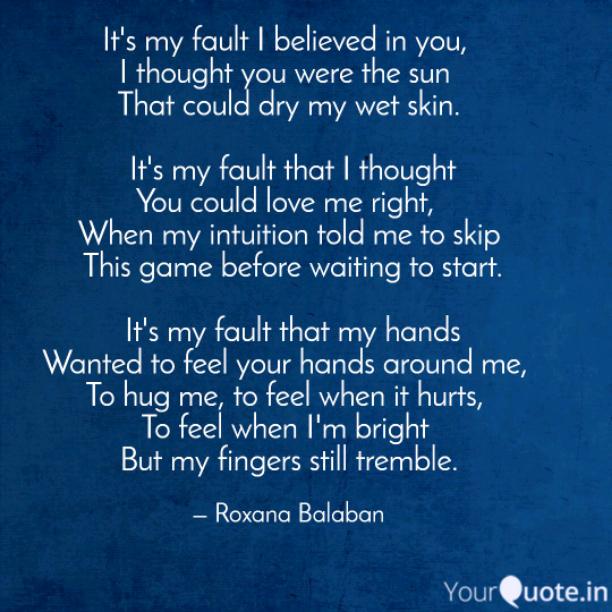 Category : Poems
Sub Category : N/A
It's my fault I believed in you, 

I thought you were the sun 

That could dry my wet skin.




  It's my fault that I thought 

You could love me right, 

When my intuition told me to skip

 This game before waiting to start.




  It's my fault that my hands 

Wanted to feel your hands around me, 

To hug me, to feel when it hurts, 

To feel when I'm bright 

But my fingers still tremble.




The hell is in tears and God start laughing.  

It's my fault I broke my promise 

To never love again... loving you now!