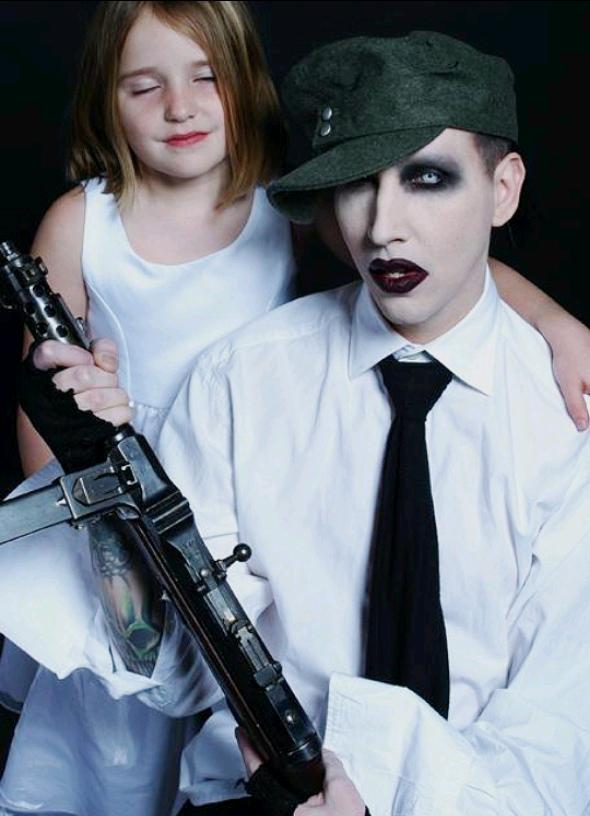 She Smells And Looks Like A Child: The Mechanism Of Desire
Read Count : 18
Category : Stories
Sub Category : Thriller
(This fictional story is happening from the Perspective of the also fictional character, Brian, who's a pedophile. I've warned you)


She may only be 9 years old. But I admit, she is pretty. Too pretty already. Her curly, long, full hair looks like gold, as if a halo were illuminating it. It would be a comfortable pillow for my heavy, aching head. I would float on a cloud of heaven. I would quickly fall asleep like a carefree child, like a child that she is. Her face is the naked body of innocence. This new face, which looks at the world, and has to remember injuries over time, and must listen to lies. One day this little girl will learn that people like me are monstrosities. This world is mostly right in this opinion, but I am different. I resist the urges in my genitals and the fantasies in my head. I suffocate and bury being a pedophile. I am a lie on two legs, and adult, unsuspecting citizens want to know me. I have to refuse every time, or lie and betray them all. 
Her little body stretches playfully to the sky because she believes in the sandman and the others. I wish I could have kept these beliefs instead of being convinced by the handkerchief of this world that is just waiting to find me and wipe me away. 

When will Jesus Christ come down to me, the only one who will accept me as the deeply wounded, tragic, cursed being suffering from this disease that I was made to be? I was forced to bend this way. I did not choose this direction. I would never have taken it. Mentally and physically I was raped. The pedophile sexuality is a mental abuse that will never stop. It can only be sedated therapeutically, or through independent insight. No one ever breaks their snail shells, 'cause we're afraid. Frightened of the judgements, of the reactions, of the consequences. Their ears are deaf to what we have to say. They're deaf to our stories. Their eyes though, are blinded by the Sunlight of ignorance and judgements. Another justified reason why we don't dare to seek help. 
But as long as my hands do not commit acts, humanity should take off its glasses of judgment. They seem to be stained, dirty and confiscated towards the innocent ones of my kind. Your judgments are wastes of your precious time and the repetitions of the mistakes that have educated us to unforgivable mankos. Your cross-fingers of crucxifiction with heavy stones in the palms have robbed and exposed us from good children into shadows. In all your ignorance you have forgotten the sweet little figures we were. You have killed us. Society, step out of the darkness of your fear and take responsibility for those you have created. Stare deeply and presently, attentively into our ugly faces that you have patched up. You are just another creator who loathes your own creations, and this is the testimony of your now evident self-hatred. Be attentive to the way your works of art strip their own colors by night, while you are chained to Satan's throne and will evolve yourself over time. You are Lucifer himself, to think you are better than me or the others who live on the edge. You have only randomly drawn the luck-cards on the deck of risks.

It applies to all the weak calves without fell who have eaten and excreted their morals. The ethics did not become ornaments of the inner life. 
The kind of pedophiles who believe that children want sex and impose obscenities on them, lock them up. They have completely fallen victim to the collective down to the last cell. Negative pity permeates my feelings for these people. They throw the phantoms of rabid wolves at someone like me. Protect them from the children and themselves. Do the same with other truly harmful species of wolves with bloodied mouths and claws. Hackers and thieves are not on this list. I would cross them off the sheet of paper or erase them. Thieves make me think of Robin Hood, and hackers, who would have the ability to hack into government computers and uncover truths. Without them, this world would be on another edge of helplessness. 

I adore that little girl. I am her neighbor. She lives with her grandparents. For whatever reason. I suspect bad things. Bad things are being done to her too. Mentally, she is being abused. Just like her father was when he was a little boy. At least this is what I have heard. Often the girl visits me to talk. To talk about anything. Of course, I never make suspicious advances. The first time she rang my doorbell was when her grandma forbade her to ever greet me or even look at me, not because of my sexuality, but because of my emo-clown face. Old people. Typical. The little girl hates grandma, so she broke the rules and contacted me. The first thing she talked about was this aggressive behavior her grandmother is taking out on her. A subliminal cry for help. I listened to her attentively and understood. So after a while we became friends. In the meantime, her constant visits have become a habit. I wish she could stay. I wish she could live with me. I miss her every time she waves goodbye. I live pretty isolated. All my friends and family are dead on a metaphorical level. I wish I could be allowed to save this girl, with her high, young voice of no worries. Maybe one day I will have the courage to steal her from these clutches of abuse and flee with her. 

I will run away with her. 
As soon as possible. 
I will persuade her, the next time her presence is tangible. All the possibilities I will show her. She will learn from me. I will feed her this knowledge. Behind my house the car is already ready. The things are packed. I have found a new place for us. 

Her perception of me would swing into the negative if she knew that I think of her in my bed whenever the blood in my member demands it. My cock is the judge. My cock decides the deeds alone in bed. I would be deviant and grotesque for this angel on my shoulder. She would give me to the devil on the other end of my shoulder.
I see her tap closer to me with her little, fragile feet, through my window. I am polite and free the way for her. 
"Hey," I say. 
"Hello" she greets me. 
Curious and surprised, she looks around. A lot has changed so much in a short time.
"What happened?" She asks me, analyzing. 
"Let me explain" and already I expressed my intention openly and in detail with words. Not a single detail was skipped. She hesitated, but everything takes time. I was patient. 
"Okay, I'll drive with you." She finally said. 
She made sure her grandparents were not home. 
We both got in the car and drove off. "Thanks for saving me, Brian." 
Yeah, she's right about that. I am her savior. already like a good and free parent in almost everything. She is my baby now. We will have a healthy life, like a father-daughter relationship. She will go to school, she will eat and drink at my table. I have a room for her where she can just be a child, and sleep once the night embraces us all. She can be a human and herself with me. We will share our daily-lives. Even though i'll never be able to be myself with her. We will be normal.

I can see a new beginning rise behind the sun.