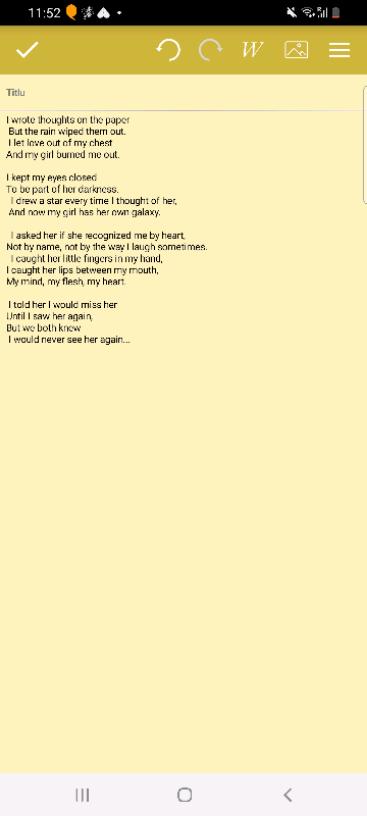 Part Of Her Darkness
Read Count : 57
Category : Poems
Sub Category : N/A
I wrote thoughts on the paper

But the rain wiped them out. 

I let love out of my chest 

And my girl burned me out.  




I kept my eyes closed 

To be part of her darkness.

  I drew a star every time I thought of her,

And now my girl has her own galaxy.




  I asked her if she recognized me by heart, 

Not by name, not by the way I laugh sometimes.

  I caught her little fingers in my hand, 

I caught her lips between my mouth, 

My mind, my flesh, my heart. 




I told her I would miss her 

Until I saw her again, 

But we both knew

I would never see her again...