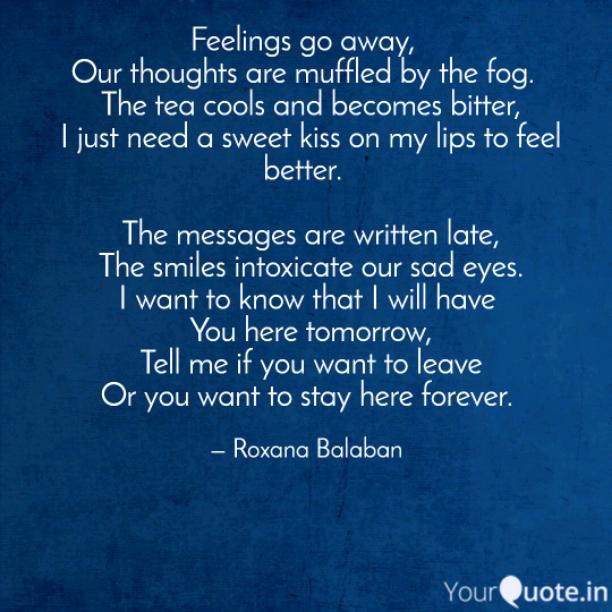 To Feel Better
Read Count : 52
Category : Poems
Sub Category : N/A
Feelings go away, 

Our thoughts are muffled by the fog. 

 The tea cools and becomes bitter,

 I just need a sweet kiss on my lips to feel better. 




 The messages are written late,

 The smiles intoxicate our sad eyes.

I want to know that I will have

 You here tomorrow,

 Tell me if you want to leave

 Or you want to stay here forever. 




 I get wings but my skin is dry, cold, fragile. 

 I have dreams on my shoulders, 

But the wind wants to take them away

 And never remind me of them again.




We are changed, 

The years leave us lessons and fears.

We return through memories

 With the desire to remember us

Of our temporary happiness,

 Our sensitive side

 That we are now trying to hide...

Being strong but unhappy.