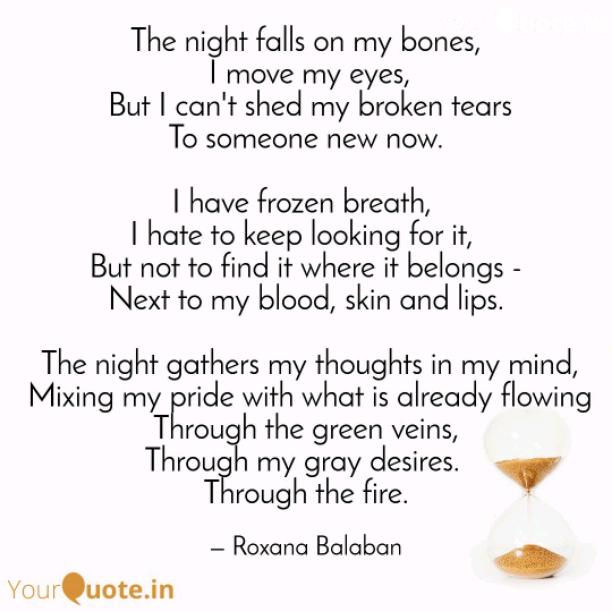 Without Tears
Read Count : 43
Category : Poems
Sub Category : N/A
The night falls on my bones,

 I move my eyes,

 But I can't shed my broken tears

 To someone new now. 




I have frozen breath, 

I hate to keep looking for it, 

But not to find it where it belongs -

 Next to my blood, skin and lips. 




 The night gathers my thoughts in my mind,

 Mixing my pride with what is already flowing

 Through the green veins, 

Through my gray desires. 

Through the fire.




 The night drowns me in sleep, 

I breathe enough to move

My lungs and fears.

I wait for the morning

 Some good news...

Falling in love without bleeding.

Falling in love without tears.