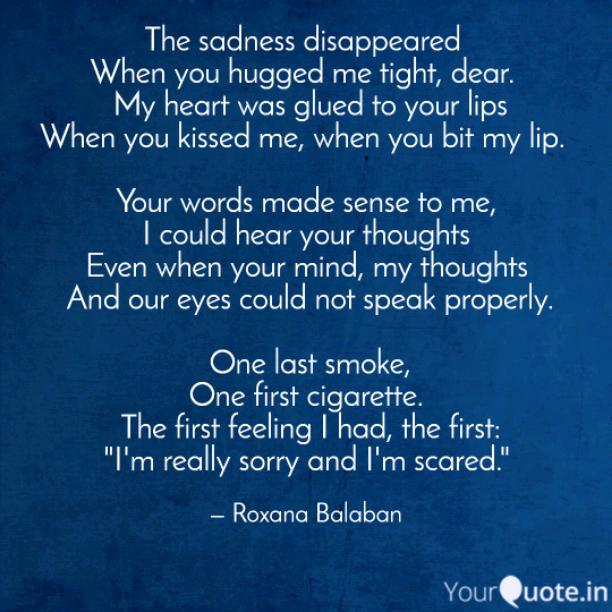 Last Smoke
Read Count : 18
Category : Poems
Sub Category : N/A
The sadness disappeared 

When you hugged me tight, dear. 

 My heart was glued to your lips

 When you kissed me, when you bit my lip.  




Your words made sense to me,

 I could hear your thoughts 

Even when your mind, my thoughts

 And our eyes could not speak properly.




  One last smoke, 

One first cigarette.

 The first feeling I had, the first:

"I'm really sorry and I'm scared." 




I don't know in which direction my life runs, 

I don't know which street to take.

I don't know why I wear this name, 

I don't fit into their world... without you.




Other arms are cold, 

Other mouths are dry.

 You get stuck in my past, 

I don't even know if you

 Still remember me the way I do.