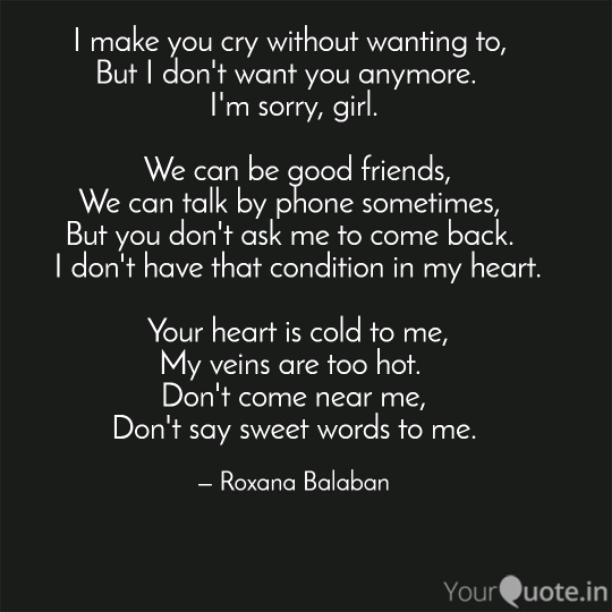 I Don't Want You
Read Count : 18
Category : Poems
Sub Category : N/A
I make you cry without wanting to, 

But I don't want you anymore.  

I'm sorry, girl.




  We can be good friends, 

We can talk by phone sometimes, 

But you don't ask me to come back. 

 I don't have that condition in my heart.




  Your heart is cold to me, 

My veins are too hot. 

 Don't come near me, 

Don't say sweet words to me.




Don't hope for things 

That can never be accomplished.  

I can't be in your arms, girl!

 Please forgive me.




I'm sorry, I don't deserve your tears.  

I'm sure you'll find someone 

Who will love you the way you deserve,

And will treat you with respect.

Goodbye for now.