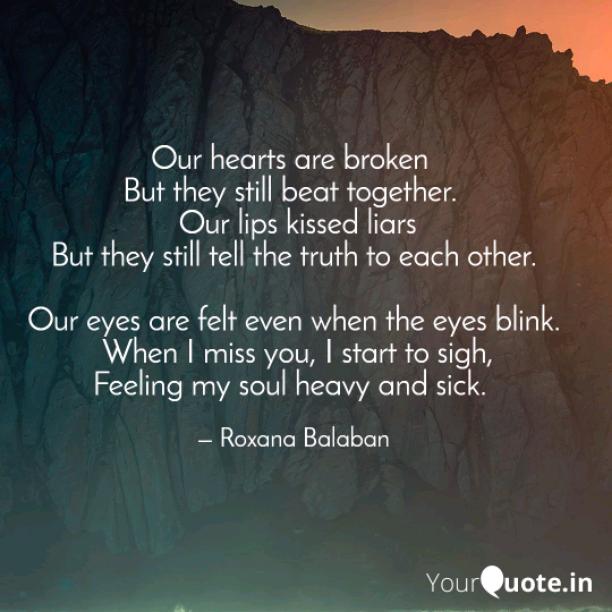 Our Hearts
Read Count : 37
Category : Poems
Sub Category : N/A
Our hearts are broken 

But they still beat together. 

 Our lips kissed liars

 But they still tell the truth to each other. 




 Our eyes are felt even when the eyes blink. 

 When I miss you, I start to sigh,

 Feeling my soul heavy and sick.  




You can hold my arm in your arms,

 You can catch my thoughts in your desire. 

 You can tell me everything you think,

 I already loved you when you started

 Liking me back. 




 I smile just to reach your smile,

 I like when you tell me by my name 

Because that's how

 I am sure I can use your name... being mine!