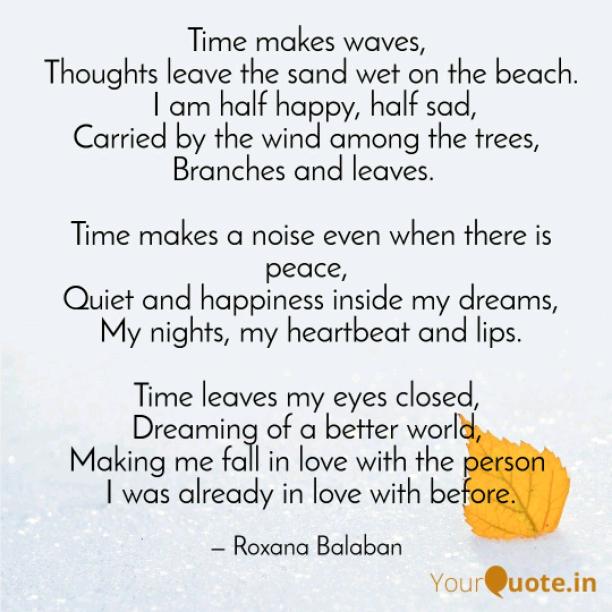 Time Makes Waves
Read Count : 41
Category : Poems
Sub Category : N/A
Time makes waves,

 Thoughts leave the sand wet on the beach.

  I am half happy, half sad,

 Carried by the wind among the trees, 

Branches and leaves. 




 Time makes a noise even when there is peace,

 Quiet and happiness inside my dreams,

 My nights, my heartbeat and lips.




 Time leaves my eyes closed, 

Dreaming of a better world,

Making me fall in love with the person

 I was already in love with before.